I found this print at a thrift store in Highlands, NC last summer while we were in town for a wedding. You might remember this
post
. It was ok, but I really bought it for the beautiful frame and canvas. I just hung it to have something on the wall until I could get to it. Yeah, I realize this room needs some work...

Anyway, I removed the canvas from the frame....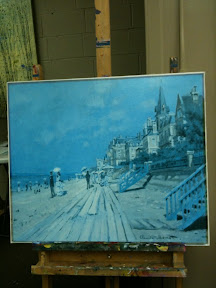 And with this as my inspiration:
I started this....
which turned into this:


What do you think?