I picked up this little ottoman a while back at the thrift store for $9.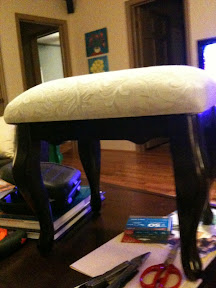 It was in great shape and I finally found the time last week to reupholster it. All I had to do was unscrew the base, stretch the fabric across and adhere with a staple gun.

My grandmother gave me this beautiful fabric and I have no idea how old it is but I love it!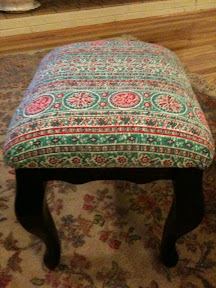 Finished product:

XOXO

- Posted using BlogPress from my iPhone